Learning Through Play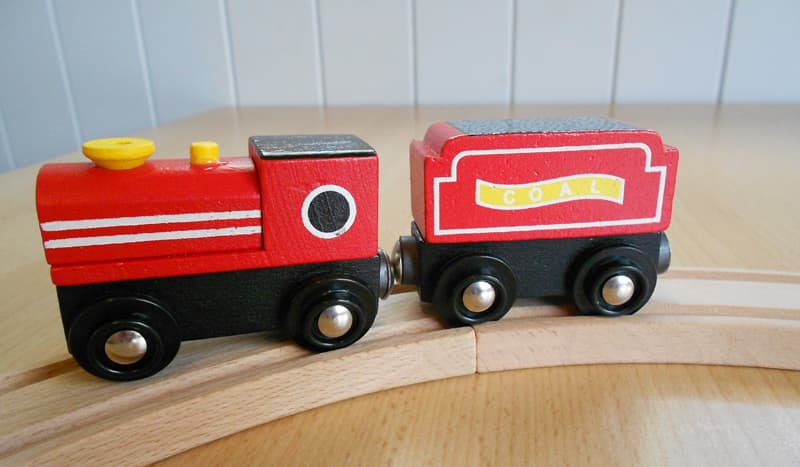 Play for any child is really important but whilst playing children can also be learning. What are the best toys for this and how can you best source them?
The power of play should not be underestimated - and we all know kids learn a great deal from sitting down for an hour or two with their toys. But how your child learns is up to you - the parent. Thankfully, there are loads of great toys and games to be found online to help your little ones get the most from play time.

With the summer holidays just weeks away, now is the time to plan in advance with regards to entertaining your kids. Children's toys needn't always be expensive, though. There are plenty of ways to keep the little one amused on a budget.
Outside Play

Kids will benefit from plenty of fresh air and there are loads of ways you can combine educational play with a spot of sunshine. Kids' toys come in all shapes and sizes, many of which are suitable for outdoor use.

Why not make an afternoon of it if the weather's nice and get the whole family outside for a picnic and a play! And with up to £75 off selected activity toys online, you'll have enough cash left over to get the picnic grub and ice lollies in too!
Climbing Frame

Encourage exercise by investing in a small climbing frame for the garden or even a trampoline. If you manage to get one big enough, you can hop on and join in the fun as well.

Helping to aid development via fun and games, children's electronic learning systems are well worth the money. Kids can own their own mini laptop, as well as learning via various Star Wars maths games available.

Let kids hug their way to early learning with the cute Little Singing Alfie teddy bear. Simply press the three light-up buttons on Alfie's tummy to hear fun phrases, complete with sound effects that teach emotions, numbers and counting.

Top tunes allow kids to sing along while learning, pressing the buttons to develop their fine motor skills. Suitable for kids aged three and up, Little Alfie is easily portable and helps stimulate your child's senses via its flashing lights and fun sounds.

But your little princess wouldn't be content without an adorable stash of cute dolls and teddies, would she? From Beanie toys to bed time pets, there is something to suit every little angel.

Toddlers can take their Baby Born doll for a pram ride in the garden or give Baby Annabell her baby doll bath. With a soft body that's perfect for cuddles, My Little Baby Born is Baby Born's younger sister.

Kids can snuggle up at bedtime, have a bath and love and care for this cute doll. Wearing a pretty dress with a matching pink hat, the Zapf Creations doll comes with a pink bottle.

Ideal for ages one and above, the doll is made of quick drying material and is the perfect companion for your little angel.

If your little one's going to have a baby doll, she'll no doubt want all the accessories, clothing and a fancy pram to go with it! A lovely way to encourage outdoor play, the Silver Cross Ranger Dolls Pram means your daughter can take her dolly for a walk in the garden.

A traditional styled dolls' pram with extra strong steel chassis and quilted fabric apron, this is the perfect way to ensure your child and her dolly get some much-needed fresh air. With a matching shoulder bag and handy shopping tray, the chunky pram folds flat for easy storage and is suitable for dolls up to 46cm in length.

Help a mini artist on his or her way by getting hold of some great arts and crafts goodies online. With plasticine sets from as little as £1, summer holiday fun with the kids needn't cost a fortune.

Create cute beaded jewellery with your young fashionista with a funky Friendship Bracelet Set. You'll both have hours of fun designing your own accessories using coloured yarns to plait.

Decorate your cool bracelets with pretty beads and sparkly silver hearts. A great way to develop creativity, the set includes assorted beads, yarns, bracelet fixings and more and is suited to kids aged six and older.

If you have an afternoon free, get stuck into a good board game or puzzle. Encourage problem solving and visual skills with jigsaw puzzles and get the whole family involved in a game or two.

There are also DVD games suitable for TV or handheld electronic systems. Fan of the old favourites like Monopoly and Connect 4? You'll find them online, too!

Take your games on holiday with you if you're going away and encourage educational play on the way there.

Kids can piece together a tricky jigsaw with help from mum and dad and there are loads of fun ones to choose from. Perfect for kids aged three and up, six great Peppa Pig Puzzles come ready for them to piece together. Contained in this bumper pack are two 24-piece puzzles, two 35-piece puzzles and two 50-piece puzzles.

Budding Bob the builders can get to work constructing buildings and more with LEGO and Meccano play sets. For young children, check out the Playskool Clipo Hippo.

Kids can build and create with these brightly coloured blocks, which feature interlocking pegs that allow them to connect together and create a large hippo. The hippo's moth opens to store all the blocks as well as having wheels for rolling along the floor.

Great fun for kids aged 18 months and up, the hippo comes with 20 Clipo parts and takes up very little room for easy storage.

If your little ones are due to start school this September, check out the fun selection of online backpacks, umbrellas and lunch boxes. Helping them look the part as well as putting some fun into their first day of school, there's everything from Hannah Montana lunch bags to High School Musical stationery.

Whatever your little ones are interested in, you'll find something online that's perfect for them. Why not give them a head start before school and teach them basic skills like counting and colours? Have fun and good luck!