LCD TV's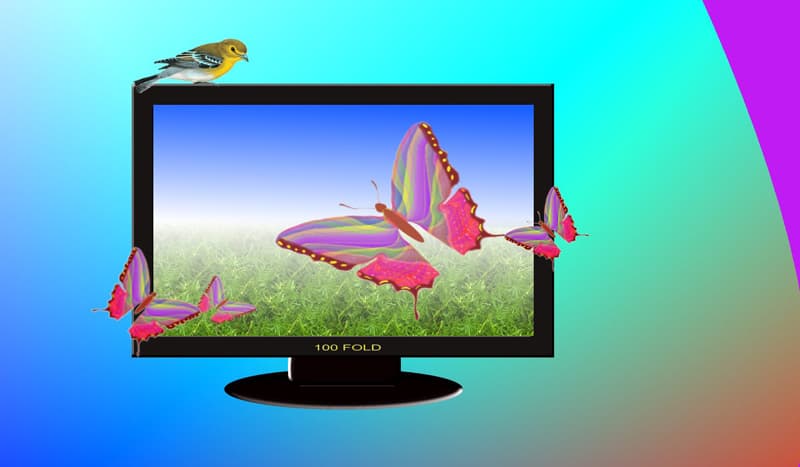 All you need to know about LCD screens, the best sites to buy from and how to get a great deal online.
"You want a 32 inch LCD TV" "No, what you need is a 50 inch Plasma" "But LED TVs are the best aren't they?" "But projectors are in vogue". The ever-expanding choice of TVs has made the process of buying a new one fairly intimidating. Richer Sounds is the UK's TV specialist and they make everything simple. They stock every major brand such as Panasonic, Sony and Pioneer and have experts on hand to talk you through the process.


Screen technology has moved on a great deal in the course of the last fifteen years, both in terms of the home and the movies we watch. The humble VHS has long since been consigned to the great rubbish skip in the sky, with first DVD and now Blu-Ray offering infinitely greater quality and clarity of picture than those humble hunks of plastic ever could. And advances in film technology mean that the features we watch are now rendered in crisper and more vibrant terms than ever before, with the quality of amazing special effects demanding the most expansive canvas on which to view them. It is therefore vital for the serious film fan to have the entertainment system to allow them to optimise their viewing experience.

But the last year has been tough for all in terms of monetary matters, and it can be difficult to lay your hands on the premier quality equipment at prices that will not inflict serious collateral damage on your bank balance. This is where Richer Sounds can come in. Founded by 19 year-old Julian Richer way back in 1978, with a first store opening at London Bridge, Richer Sounds pride themselves on their product knowledge and the savings they offer to their customers. Still 100% owned by Julian Richer today, Richer Sounds have a demonstrable commitment to keeping prices as low as possible, both in their 49 stores and on their website, www.richersounds.com. They work hard to keep overheads as low as possible and their 'Price Promise' offers a guarantee to always be the customer's cheapest option, no matter where they are searching – even amongst other e-tellers.

This dedication to low prices does not translate into a compromise on quality of stock, though. The buyers at Richer Sounds have the sharpest eyes and keenest minds in the business, and are able to seek out the best bargains, which they then make available to consumers. Richer Sounds are of course known as a retailer of audio equipment – of which they are the number one seller in the UK – but they also offer TV and electronics kit too, with great LCD televisions being available in-store and online.


In an age when corporate culture encourages a philosophy of wringing every last penny from the consumer, Richer Sounds offers a refreshing and successful alternative. They positively encourage feedback from their customers on how they can improve their service, and this helps deliver the best in equipment and prices. There are Freeview and DVD recorders available, from top brands such as Samsung, Sharp, Hitachi, and Panasonic. Giving great clarity of picture, the LCD televisions available from Richer Sounds vary in size, from 19 inch all the way up to mammoth 56 inch sets. Somewhere in-between are the 32 inch LCD TVs and 37 inch LCD TVs that can give a great boost to your movie-viewing experience without breaking the bank.

Find some of the most competitive prices on the market at Richer Sounds. Their expert staff will advise you on the best choice for your new 32 LCD TV.