Being Creative In The Kitchen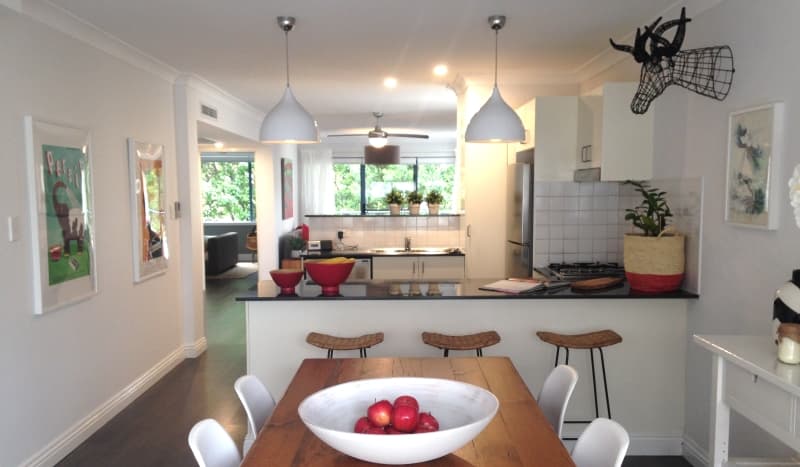 The kitchen should be the place we feel creative and happy in, but how can we best achieve this?
Getting creative in the kitchen is something that many people find a little intimidating. The walls of your local bookshops are lined with book after book claiming to create the best tasting dishes you will ever know, and they all come with pricey and slightly off-putting hefty price tags. Because of this, many people find that they end up cooking the same old and reliable favourites over and over again, missing out on the fun food and meals that are yet to be discovered from cooking guides and online recipes.

Thankfully your mums indecipherable scribbled notes and huge grotty cookbooks are no longer the only way to have fun in the kitchen. The internet has come up trumps with a perfect alternative, free online recipes and cooking guides. These handy sites are packed with page upon page of recipe ideas, culinary tips, and they range across all levels of cooking expertise. Most online recipes and sites will have options for the cooking novice, the accomplished chef, and even chefs extraordinaire!


In addition to knowing the basics of cooking, many people don't understands how herbs and spices can enhance the meal they are eating. These vital cooking ingredients can transform a dish from something average into something irresistible, and most people find that once that have discovered the difference such ingredients make they never look back. Schwartz, a well-known manufacture of herbs and spices, actually runs and maintains its very own collection of online recipes and detailed cooking guides, in order to try and help people get culinary ideas and produce their favourite dishes as well as possible.

Sites like these, compiling multiple recipes from any sources and constantly updating them with new and exciting suggestions, are put together purely for the use of the public, so that you don't have to take the risk of buying a cook book that you eventually realise you hate. Without that risk you can browse through at your leisure for free, and then either work directly from a laptop in the kitchen or print them off. Really successful free online recipes can be saved, maybe even put together into a collection of your own, and ones that don't suit you as well can quite simply be binned.


Don't get me wrong, cooking guides such as Schwartz's aren't always going to suit you – sometimes something someone else loves, you won't be able to eat, and they may well have recipes that don't even include your signature twist or secret ingredient. On the whole, however, they are extensive efficient tools that can give any budding cook a push in the right direction.

If you want to use a free online recipes site such as this, they are open for anyone at all, which is why the internet has revolutionised the recipe arena to quite this extent. Simply head online, have a look around, and see if any of the meals or suggestions take your fancy. You don't even have to follow them to the letter – just use the cooking guide as a suggestions and form of inspiration!