Colour Schemes for Bedrooms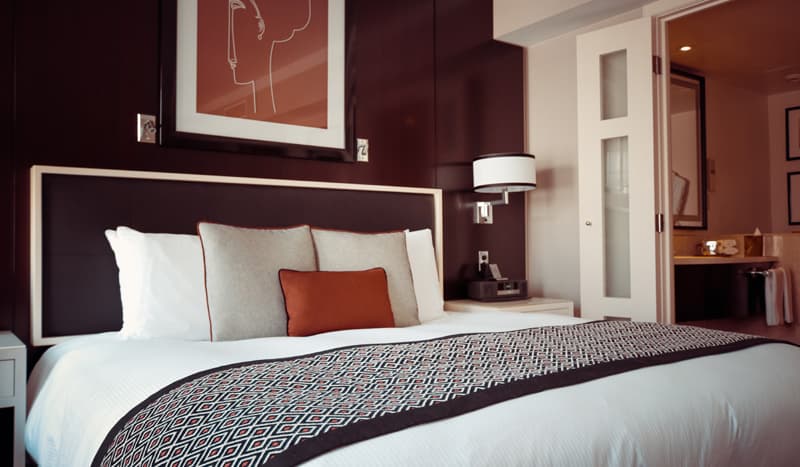 The colour of your bedroom is important, it needs to be a room you can relax and ultimately sleep in.
If you are thinking about decorating your bedroom, one of the first things that you will need to consider is your preferred colour scheme. By getting colour scheme for bedrooms right, you can create a stunning and unique look for your home.
When you are thinking about the colour scheme for bedrooms that you would like, you will need to consider a number of things; i.e. you will need to choose a colour for the walls, ceiling and flooring in addition to picking out curtains, bedding and any other soft furnishings.
How to Find the Right Colours
The best tip for choosing a colour scheme for bedrooms is to research your colour options carefully before you start to decorate; try to create a colour 'palette' for your room; this will help you when you get around to purchasing your decorating products and other bedroom items.
The internet is a great place to start; there are lots of home decorating websites now available online that can offer you advice on colours that work well together. Alternatively, you can visit your local decorating shop to pick up a few colour samples.
As a general rule, neutral shades of white or other paler colours will work better in smaller bedrooms. By using paler colours you can make the space look much bigger. Thousands of different paint and wallpaper colours are now available, so take adequate time to research your options.
If you decide to use wallpaper for your bedroom; make sure that you will be able to buy matching bedding etc to match the paper in the future; very bold wallpaper prints can look brilliant, but they can be a little overpowering if you mix them too much.
If you prefer to be a little bolder with your bedroom colour choice, you can pick just about any colour that you want. From bright greens to moody purples and greys, it really is down to personal preference. Also, you don't have to stick to one colour for your entire bedroom i.e. your walls, flooring, bedding and curtains.
Some of the best designs are fairly simple, but use complementary colours i.e. browns, creams and beiges work very well together as do pinks and purples. Alternatively, you may decide to keep your bedroom walls very plain and add colour by using bold or patterned curtains and other accessories; this can be a great option should you wish to change your bedroom colour scheme in the future.