The European Health Insurance Card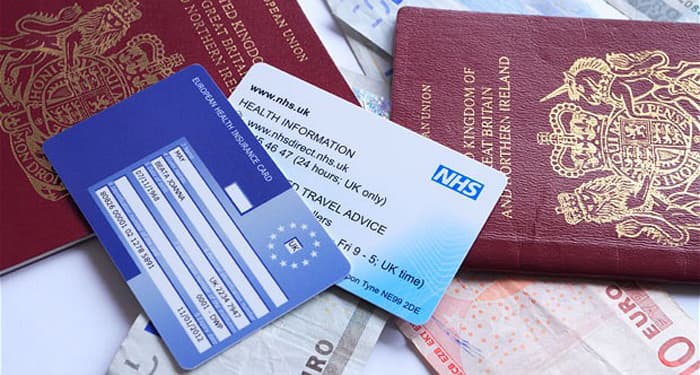 What is the European Health Insurance card, or EHIC, and why should you always take it with you when you travel? Which countries will honour it and which won't! Make sure you travel with this card as well as travel insurance on holiday.
A European Health Insurance Card (EHIC) entitles you to reduced-cost, sometimes free, medical treatment that becomes necessary while you're in a European Economic Area (EEA) country or Switzerland. The EEA consists of the European Union (EU) countries plus Iceland, Liechtenstein and Norway. Switzerland applies the EHIC arrangements through an agreement with the EU. The EHIC is valid in the following countries :

Austria, Belgium, Cyprus, Czech Republic, Denmark, Estonia, Finland, France, Germany, Greece, Hungary, Iceland, Ireland, Italy, Latvia, Liechtenstein, Lithuania, Luxembourg, Malta, Netherlands, Norway, Poland, Portugal, Slovakia, Slovenia, Spain, Sweden & finally Switzerland
Important changes to healthcare cover in Europe
The EHIC has replaced the old E111. From 1 January 2006, E111s are no longer valid. The quickest and easiest way to get an EHIC is to apply online.
What does the EHIC cover?
The EHIC is normally valid for three to five years and covers any medical treatment that becomes necessary during your trip, because of either illness or an accident. The card gives access to state-provided medical treatment only, and you'll be treated on the same basis as an 'insured' person living in the country you're visiting. Remember, this might not cover all the things you'd expect to get free of charge from the NHS in the UK. You may have to make a contribution to the cost of your care. The EHIC also covers any treatment you need for a chronic disease or pre-existing illness.

Remember that the EHIC won't cover you if getting medical treatment is the main purpose of your trip. You are advised to take out comprehensive private insurance for visits to all countries, regardless of whether you are covered by your EHIC.