Day Spas & Hotel Spas Explained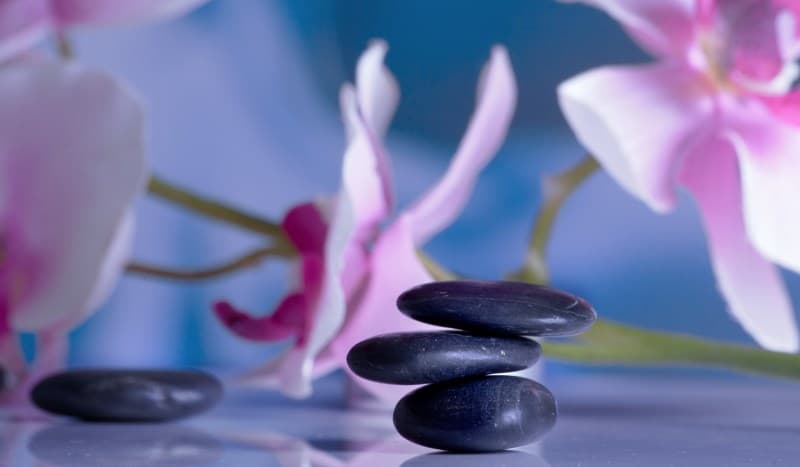 Why not find out the difference between day spas and hotel spas to see whether you can afford to pamper yourself? From the treatments to the way it makes your feel, it's all explained.
Day Spas
The concept of the day spa makes sense given the way we live these days. Escaping for just a few hours to a day spa is one of the best ways to relax and escape from the hustle and bustle of everyday life.
It's therefore little surprise that day spas have become more and more popular in recent years - as people find daily life more stressful, so the need to find an escape increases, even for just 24 hours.
To meet this growing demand, day spas have opened up all over the country - it's easy to find something to suit your tastes, whether you prefer the business of the towns and cities, or the more restful atmosphere of the countryside and the coast.
How Much Will A Day Spa Cost?
As more and more day spas have opened, prices have fallen. Whereas this was once the preserve of the rich and famous, day spas are now somewhere that anyone can go. With a bit of research you will find prices to fit all budgets, whether you want to spend a hundred pounds or a thousand pounds.
As you would expect, facilities vary - different places offer different specialities. While some places put the focus on beauty treatments, others stress diet and detox. Some include some rigorous exercise, while others aim for pure relaxation and pampering.
Day spas usually cater for treatments on an individual basis rather than a package price where you have to have 3 or 4 treatments over the day. This makes them more affordable for most.
Any Day Spa In Particular?
Finding good places to stay is easy. Start by asking your friends or family. If they've had a good experience, you can make your reservation knowing that you are likely to have a enjoy it.
Prices vary depending on time of year, services available, and how aggressive you are in your deal hunting. Don't be afraid to ask for discounts - no hotel or resort likes to be half empty, so if things are quiet, it's far better for them to have guests in at a reduced price than be heating and cleaning empty rooms.
You can search for deals in different ways - of course the internet is most people's first choice these days when it comes time to look for travel and vacation deals. Check consolidators, and also the hotel or resort's own website - there may be special offers that aren't listed anywhere else. You'll also find some good deals listed in the weekend travel sections of the national newspapers.
Types Of Treatments
Whilst every spa is different, most will offer you a range of different types of treatments including :
Body treatments - aromatherapy, scrubs, massages
Facial treatments - scrubbing, steaming, masks, peeling and facial massages
Massages - help your body to heal and detoxify or just to relieve stress
Hand and nail treatments - treat your hand and nails to a manicure/pedicure
Hair removal - waxing and lasering of body hair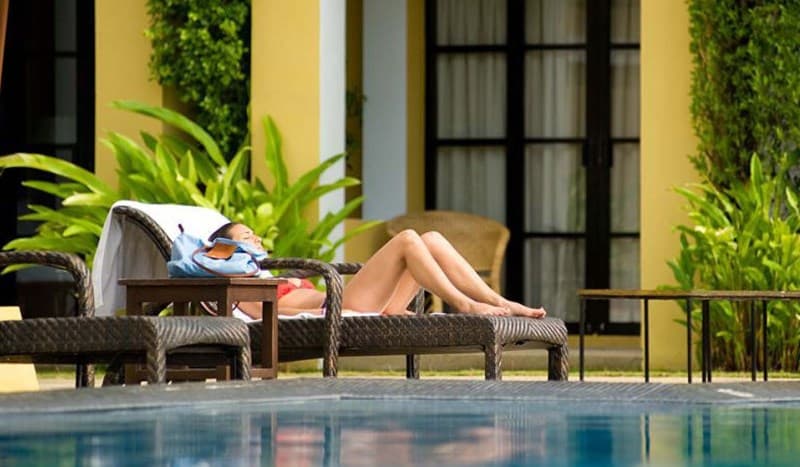 Hotel Spas
The concept of the hotel spa is not a new one. Hotel spas have been a part of the European landscape for centuries - originally they were built around the healing waters of places like Bath or Royal Tunbridge Wells in England, or Baden-Baden and Marienbad in Germany.
These famous health resorts still welcome visitors, although these days the facilities have changed a little. What you still get is luxurious treatment and some wonderful treatments to relax and refresh you.
From Spa Town To The Country Or The City
However, hotel spas are now found in a variety of different settings, not just traditional spa towns. Many are in fact located in elegant city centers, from Paris to Madrid, Rome to Stockholm. These spa hotels combine all the benefits of a spa with the chance to escape everyday life for a few days. Not only do you enjoy the services available - from beauty to detox, exercise to relaxation - you also get to be waited on and pampered throughout the day.
The choice of settings is virtually unlimited. If traditional towns or busy city centers aren't your style, why not look for a getaway in the country, on the beach, or in the mountains. Wherever you would like to stay, you'll find a resort offering a variety of wonderful services. With a bit of research it should be easy to find a location and facilities that meet your needs and your budget.
However, no matter how good the location, the reason for these types of getaway is the facilities, services and treatments you are able to enjoy. It's therefore vital that you check out what the different resorts are offering.
Comparing Facilities In Hotel Spas
When comparing facilities, look for a range of basic treatments and facilities including:

Beauty treatments : Facials, mud baths, et al
Therapeutic treatments : Relax and unwind with hot stone massage, Reiki, shiatsu and other complementary treatments
Water Facilities : A range from a simple a lap pool through to a Jacuzzi, steam room, or sauna
Exercise facilities : While some places have a gym, others might offer exercise classes, or beautiful places to walk
Healthy Food : Whether you are looking to lose weight or detox, the food should complement the other healthy options
In Summary
Depending on your budget, you'll find there's quite a choice out there from the uber luxurious hotel spas around the world and across the UK, to a small independent day spa that specialises in treatments that suit exactly what you want.
Don't be put off about calling them to find out what they offer. You'll probably find they have a deal on or can go the extra mile to make you feel wanted. Likewise if you call and it feels a bit sniffy, then go elsewhere - there's lots of choice out there.