Spot the Latest Bingo Promotions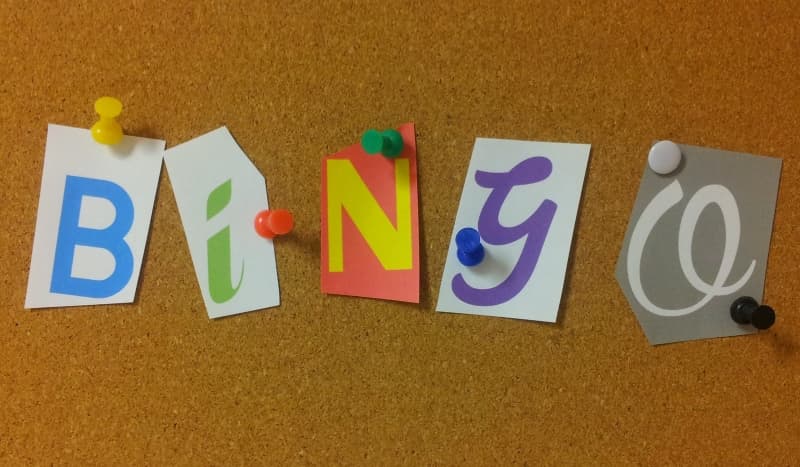 Playing bingo online has never been so popular with new sites popping up every month to challenge the Mecca Bingo's of this world. But now, you can make big money on it too. Worth another punt?
Looking to win a big jackpot and trying to find the perfect online bingo site that can help you reach your goals?
You might want to consider trying your luck at Mecca Bingo, Foxy or Wink Bingo, as all of them now offer some very generous big money promotions! Ideally, be sure to compare a number of the bingo sites to get the best deal on a promotion. In essence they all offer the same types of games.
Lucky Dip Any One?
A Lucky Dip promotion is an exciting prospect for bingo players that really requires minimal effort! For example, Mecca Bingo recently gave away £15,000 in prize money to it's registered members via a Lucky Dip promotion. This giveaway was completely at random, meaning from one day to the next you didn't know how much was going to be won. So you were able to log in on one day (during November it was) to find that you have randomly won £500 without doing a thing! This is Mecca Bingo's way of saying Thank You to its loyal registered members.
All you had to do was claim the prize cash within 7 days of being notified!
Mecca Bingo - Ton of Money
The Ton of Money Tuesday and Thursday games were another promotion that was run for a while. On each Tuesday and Thursday, Mecca Bingo ran three "ton-up" games each hour between the evening hours of 8pm and 10pm. Those games had guaranteed jackpots of £300 with £100 each going to the one line winner, the two line winner, and the full house winner.
To participate in these games all you usually need to do is log in and have a balance showing in your account. Sometimes you need to play one game each week or per month to qualify.
In Summary
Although promotions come and promotions go at Bingo sites, new batches of promotions are cooked up every month for you to enjoy. Be sure to check with your bingo site regularly to see what's happening and keep yourself in the loop with the latest ways to win big!